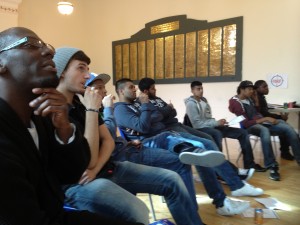 We need your support. We are newly established charity, with a great potential to make a real difference to the human rights protection and civil engagement of the disadvantaged groups. We believe in our ability to inspire and support those affected by human rights violence and social exclusion. We need your help to extend our work to more people. You can help us by volunteering with us and /or making a donation. However you decide to help, your contribution will be vital in ensuring our continued success.
Thank you

Volunteering With Us
We rely on the support provided by our incredibly committed volunteers. We seek your assistance with organising events, implementing projects, preparing publications, fundraising and administration work. We recruit volunteers on a rolling basis, to apply for volunteering with us please contact us at: office@hrfocus.org with a brief description of your experience and contact details you would like us to reach you. Please mark your email with 'volunteering' in the subject line.

Make a Donation
Human Rights Focus is a newly established charity to assist the vulnerable disadvantaged groups and communities and promote their human rights through education and advocacy work. Help us empower those is in need of protection against violence and discrimination. We value all kinds of support that will enable us to implement various projects, cover our core costs, extend our services to other areas and reach wider groups. Please contact us at: office@hrfocus.org for more details. Please mark your email with 'donation' in the subject line.